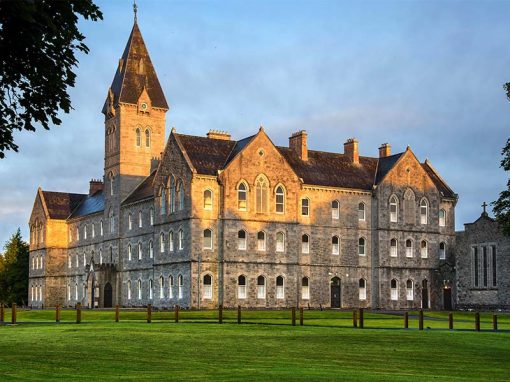 New Principal for St. Flannan's Diocesan College
Bishop Fintan Monahan has appointed Fr. Ignatius McCormack as principal of St. Flannan's Diocesan College in Ennis Co. Clare following approval by the College Trustees earlier.
The appointment takes effect on the 1st September 2017 when the current Principal, Ms. Carmel Honan, takes up a new appointment as Principal of Glenstal Abbey School in Murroe, Co. Limerick.
Announcing the appointment Bishop Monahan said: "I wish to express gratitude to the outgoing Principal Ms. Carmel Honan for her service to the school community over 27 years including the last 5 years as principal. I wish her every blessing in her future career. I am deeply grateful to Fr. Ignatius for agreeing to take on this challenging and important task in our Diocese.
As a diocese we are deeply committed to the principles of Catholic Education and I know that Fr. Ignatius will work tirelessly to build upon the great tradition of St. Flannan's College creating a special atmosphere animated by the Gospel spirit of freedom and charity," Bishop Monahan said.
By Pat Flynn