Holistic and Long-Term
Green schools is an international environmental education programme, offering a well-defined, controllable way for schools to take environmental issues into the curriculum and apply them to the day-to-day running of the school. Green schools is a holistic, long-term programme.
Green Schools offer
• A way to build students confidence and sense of citizenship through participation
• To supply curriculum materials and ideas for projects and events
• To access a network of support agencies
• To link with other schools in Ireland and internationally
• To gain a prestigious award
• To provide local and national publicity
• For financial savings
• To reduce litter and waste
• To improve school environment
• To reduce energy consumption levels
• To involve the local community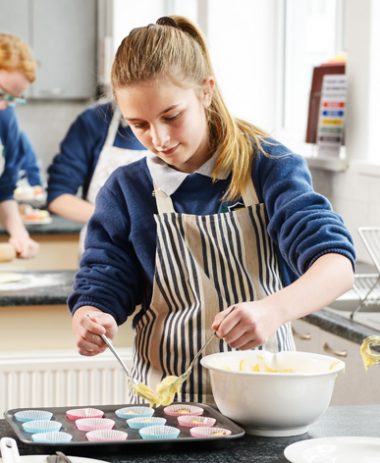 St. Flannan's College is committed to providing its students and staff with a clean and respected working and learning environment. The aim of our committee is to make students, staff and the wider community aware of how their lifestyle choices affect the environment and to ensure that St. Flannan's continues as a green school into the future.
A team of enthusiastic, committed students make huge efforts to look at how our school can be more environmentally friendly and carry out green school initiatives during school. We as a Post Primary school believe that every small effort can make a big difference on a daily basis.
The school is currently working towards the Litter & Waste flag. Subsequent to achieving this flag we will be moving onto the Travel flag. St. Flannan's is looking forward to working closely with all interested parties in achieving our Green school status. The Green Schools Programme aims to include all members of the School Community. Parent participation is most welcome. We are open to new ideas and suggestions.
The current committee meets usually once a month at lunch as they are working on achieving our first flag, Litter and Waste. In addition to this, the committee continues to work on the other areas around the school that will be examined for future flags.
The current Environment Committee encompasses the majority of 1st year students, representatives from each year and input from Transition Year students also. New members are always welcome.
People can get further information from Ms. Ann-Marie McGann, Mr. John Minogue or Fr. Ignatius McCormack.